About Us
GTTC Instructors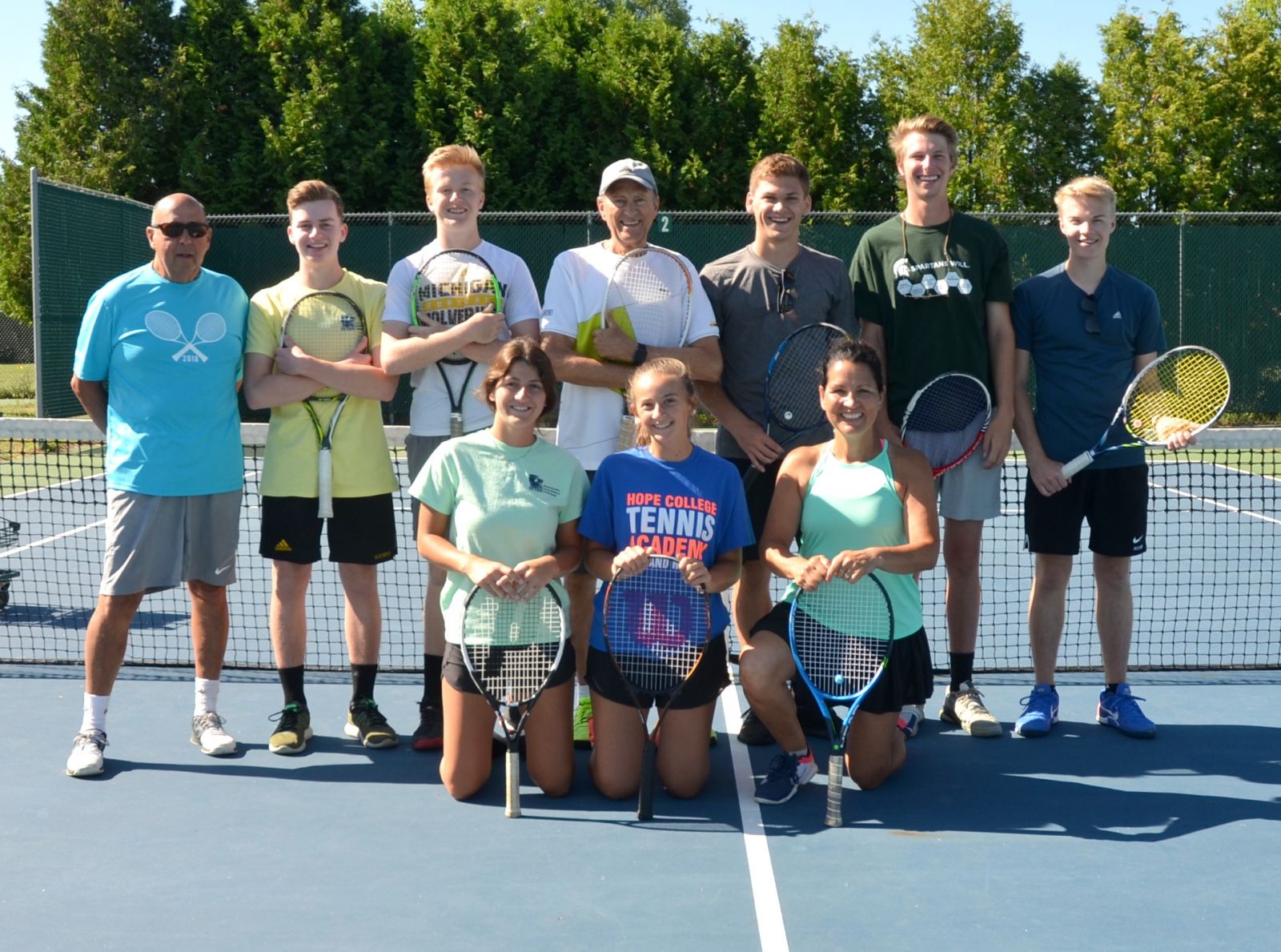 Pictured at the TCC Courts before the annual year end luncheon August 2018. Cliff Girard, Joe Michno, Matt Henkel, Larry Nykerk, Andy Columbo, Michael Meindertsma, Ben Michno, Leah Potter, Sophie Jackson, and Lisa Seymour

Larry Nykerk, USPTR has been teaching tennis in Traverse City since, well, let's just say a LONG TIME! Larry is 1st in the State with total Career Victories of 1050 wins. Nykerk was named Michigan Tennis Coach of the year three times and was inducted into the Tennis Coaches Hall of Fame in 1999. Larry is a hands on Director and is present at Camp all summer long. "Fundraising" is also an important part of his job description. The Tennis Center at TC Central High School is one of only a handful of facilities in the State like it. Over $500,000 has been raised through Grants and Private donations and the tradition continues each year with the Annual "Friends of TC Tennis Tournament" held each year on Memorial Day weekend. The Mission of the "Friends" is to help maintain the courts at Traverse City Central.
---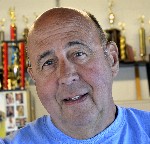 Mr. G is in his 36th year with GTTC. Cliff Girard, fondly called Mr. G by everyone, is a gem! Someday there will be a book of "G-'isms" that have become more well known than Forest "Gump-isms" Cliff is the former East Jr. High Phys Ed Teacher and tennis coach; he is a former college player; a former basketball coach; a former ST. Francis Golf coach and all around great athlete! Cliff received the Distinguished Service Award from the MHSteCA in 1999 for the time he spent helping for years at State Finals. Cliff teaches a Ladies tennis class at the Resort (did I say the Ladies LOVE him!) and we are happy every year to welcome him back!
---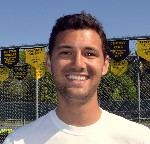 Shane Dilloway has been with GTTC for 12 years. When Shane isn't teaching tennis, he can be found at Clinch Park Marina where he works after tennis . Shane is the Girls and Boys varsity head coach and played High School tennis at TC Central and is a product of the product! Shane is married to Nichole and has two sons.
---
Lisa Seymour
---
Hunter Bergsma
---
Michael Meindertsma
---
Matt Henkel
---
Sophie Jackson
---
Emily Kluzak
---
Ivy Walker
---
NOT SPONSORED BY TCAPS